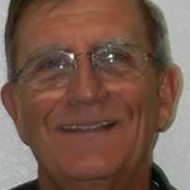 Voice In Chorus
Bass
Board Position
Previous Member at Large
How long have you been with Orpheus?
I joined Orpheus in the fall of 2010. I had previously been a member for the Phoenix PD Honor chorus for about 7 years until it disbanded.
What made you want to join a chorus group?
I had been invited by a couple of members to join but other obligations prevented it. In August 2010, I sat in on a rehearsal and was impressed with the director and auditioned that month.
During your time at Orpheus, what has been your favorite song or performance?
My first choices would be "We Rise Again" and "Why We Sing". My next choices would be "Sure on this Shining Night", "Things That Never Die" and "Hymn to God the Father".
What are your favorite hobbies outside of Orpheus?
Handyman work for my family and friends keep me pretty busy.
What is your current job or career you've retired from?
I served 4 years in the U.S. Navy and a total of 36 years on the Phoenix PD.
If you could perform next to any singer/artist in history (Dead or alive) who would you choose and what song would you choose to sing with them?
Bob Dylan – "Blowin' in the Wind"
What has been your favorite part of being with Orpheus thus far?
I have met so many diverse people from so many backgrounds and feel that I have gained so many new friends. I also enjoy giving to the audience the gift of music.
More Interviews