Orpheus Male Chorus Scholarship Program
The purpose of the Orpheus Male Chorus of Phoenix (OMC) scholarship is to promote choral singing at all education levels through financial support of Arizona's music students.
Scholarships are given with a primary focus on vocal music to qualified students.
The mission of the Orpheus Male Chorus of Phoenix is to present choral music that entertains and adds cultural value to Arizona communities by delivering quality performances and engaging in outreach activities while providing a rewarding experience for members.
The vision of the Orpheus Male Chorus of Phoenix is to be the most recognized and highest quality community chorus in the region.
Each Tuesday night, from August through May, the men of Orpheus drive from all parts of the Valley to meet and rehearse Cross Roads United Methodist Church in Central Phoenix for two and one-half hours of practice. We are always glad to have new people join us, if only to come see what we're all about.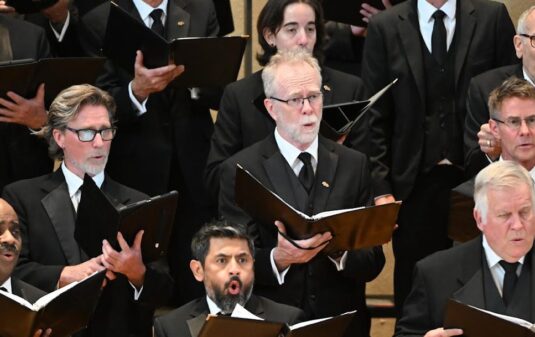 Support Orpheus Male Chorus
As a 501(c)(3) nonprofit arts organization, we depend on a broad network of public and private support. Like all arts groups, ticket sales pay for less than 50% of the total cost of putting on a concert. Without you, our audience, it would be impossible for us to fulfill our mission and achieve our vision.
Your support provides us with the ability to move forward. Since 1929, with the help of our generous friends, we have continued to touch lives and spread our message throughout the world. Whether an individual or large corporation, each contributor shares in fulfilling our mission and vision and for that, we are very grateful.
Founded in November of 1929, the Orpheus Male Chorus of Phoenix is Arizona's longest continually performing choral organization, its debut performance occurring on Christmas morning 1929 on Phoenix Radio Station KTAR. Since its inception, Orpheus has performed in venues large and small throughout the Valley and the nation as well as in Canada, the UK, Australia, New Zealand, and on the European continent. Orpheus has created numerous recordings both on vinyl and on digital media.